Note: This story appears in the Sunday, June 9 newspaper on Page A1.
Baylee Phillips and Melanie Symers have been friends since they were fifth graders at The Plains Elementary School. On a typical afternoon during the school year, the two up-and-coming Athens High School sophomores can be found hanging out together and playing tennis for the school team.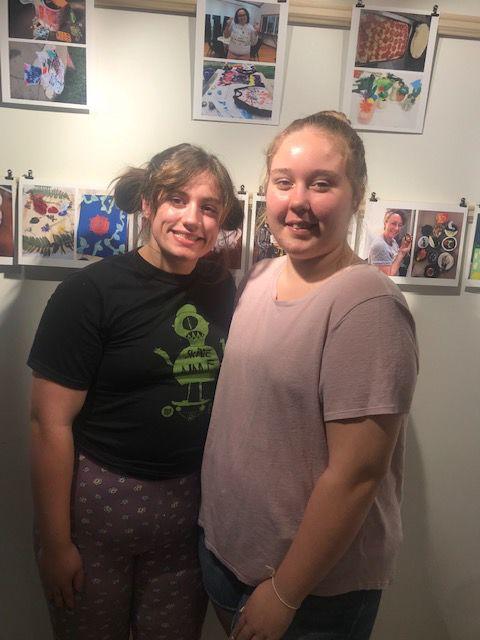 Over the past year, they have become involved in another activity in town: the PRISM LGBTQ+ youth program.
PRISM is a free after-school program for youth who identify as LGBTQ+. The group, made up of students between the ages of 12 and 18, meets once per week for art classes, games and discussions at ARTS/West.
During the summer, PRISM meets at United Campus Ministry for weekly cooking classes. The group also hosts special events, such as the Pride art show held on Thursday. (See related story.)
Phillips has familiarity with ARTS/West, having previously been involved in the Athens Rock Camp for Girls there. She first heard about PRISM through Facebook last year. She was interested in joining, and encouraged Symers to check it out as well.
While both girls felt a bit nervous to join the program, Symers felt especially so because she identifies as straight. However, the group does welcome allies of the LGBTQ+ community. After joining the program and getting to meet the mentors and other members, the nerves fell away and she felt far more at ease.
"I don't feel nervous anymore about coming because I've formed a relationship with everybody," Symers said. "I love coming and supporting everybody. I feel very comfortable."
PRISM mainly focuses on art, with everything from painting to drag makeup tutorials offered to students. Both Phillips and Symers enjoy sketching and trying out different art styles, and they are continuing that creativity in the program.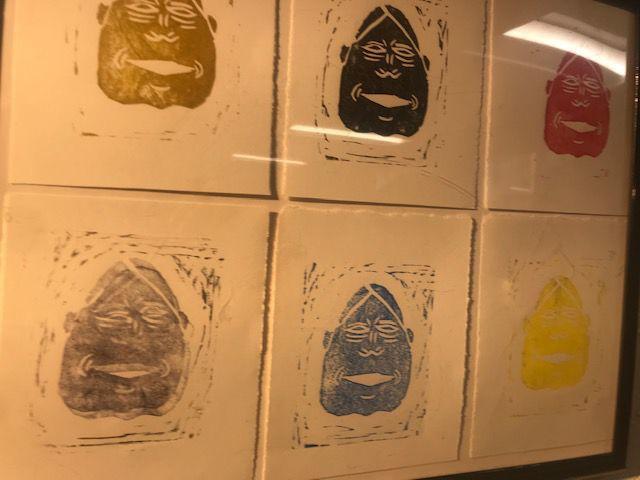 Phillips had several of her art prints and paintings displayed at Thursday's art show. She is particularly inspired by Andy Warhol prints; Warhol inspired her to make a piece entitled "Big Funky Round Guy" by repeating the same stamp pattern in different colors.
"We did carving where we carved out stamps. I like doing funny little faces, so I carved out a face on mine and then I stamped it like six times in different colors," Phillips said. "I have so many different art inspirations."
When it came to her paintings, Phillips also drew inspiration from many sources, including The Beatles' music and films. Their films in particular inspired her to create a painting entitled "Imagine" using multiple textures and techniques.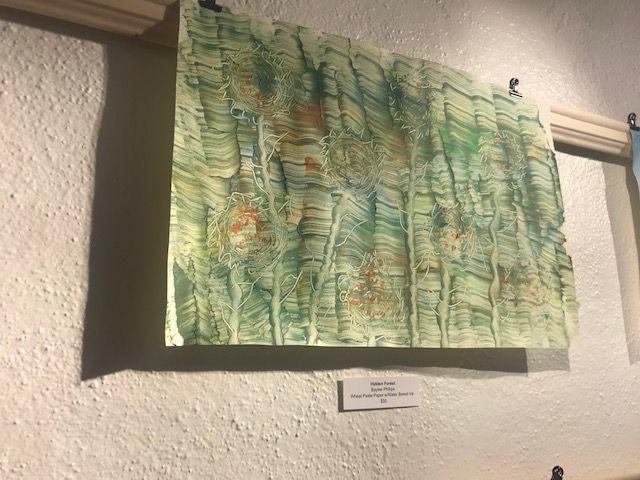 While Symers did not have her work displayed at Thursday's art show, she has greatly enjoyed getting to try out new art techniques while at PRISM. Her favorite piece is a clay bowl she created, which features broken glass marbles to create the effect of an underwater scene.
Aside from stretching their art skills, Phillips and Symers have also had the chance to build new relationships and make friends they wouldn't normally spend time with at school.
Phillips is especially excited about the addition of summer cooking classes, which are drawing new members into the program.
"It hasn't been a very large group and during the school time there are a lot of the same people there," Phillips said. "But I was at the cooking program and there were four new people I had never seen before, which is really cool. It's very interesting to see people outside of our friend groups."
Going forward, the girls have their sights set on finishing out high school, playing tennis and trying to decide where they want to go to college and what they want to study. While living in Athens for the next three years, both are content to spend their summer days and school year afternoons with a group that is happy to help them with anything they might need.
"This is a very supportive group. I thought I wouldn't fit in here, but (my experience) really wasn't like that," Symers said. "Any problems that I have I can discuss with anybody here and they are so understanding about it."
Philips sees the group as a fantastic opportunity for LGBTQ+ youth that get the support they may not receive elsewhere. She also feels PRISM is an especially fitting program to have in a town like Athens.
"Some people don't have a lot of support and this is a perfect opportunity to show who they are," Phillips said. "Athens is very open (compared to) a lot of other places. I feel really lucky to be in a town like this."