NEW MARSHFIELD — As the sun finished burning off the morning dew, a group of 10 members of the Gilham-Frank VFW Post 8804 gathered in the New Marshfield Cemetery.
Their purpose was the one laid out hundreds of years before in 1866, started by families remembering their loved ones who had died in the Civil War. Despite the ravages of COVID-19 on social events such as most Memorial Day ceremonies, the Post in New Marshfield was determined to carry their tradition of remembrance on this year.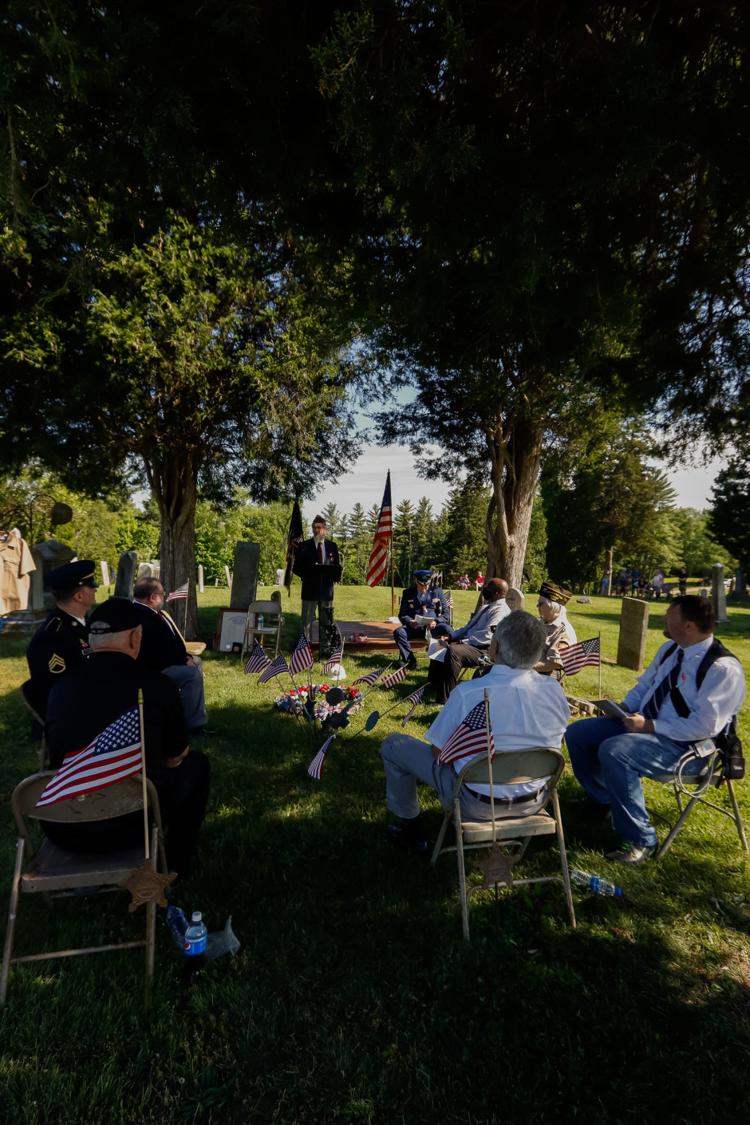 Kevin Martin, Commander of Post 8804, said that it was very different this year than the previous.
"This is very unusual, this is the first time in maybe 25 years that we haven't had a public address system with electricity and you know, but it's also the first time that we've never had a crowd in 73 years," he said. "Last year we had over 500 people. I want to say the whole cemetery was full. It's the largest Memorial Day service in Southeast Ohio — and the oldest."
Despite warnings posted prior to Monday advising folks to stay away, a handful of groups filtered in and observed the ceremony from a distance.
The hour-long service detailed the history of not just the New Marshfield Post's history, but also the history of Memorial Day and how it is to be celebrated. Otis Crockron was present to sing several songs, including the National Anthem and Swing Low Sweet Chariot.
Across the cemetery, hundreds of American flags were placed at every veteran's grave. Martin noted that special permission had to be given in order for the 18 volunteers to place the flags prior to Memorial Day.
"We know for a fact that there's well over a thousand veterans buried here, but we don't know for sure," he said. "The tradition of burying war dead has been going on in this township before it was a state since the late 1700's. We're the only one who continues to come back year after year."
He noted that over the last four or so days he had been at the cemetery, hundreds of people had visited to decorate their fallen soldiers' plot.
"I expect I've seen 500 to 600 people coming to decorate the grave," he said. "They come from all over the country."
Martin has been involved with the Frank-Gilham VFW Post Memorial Day ceremony since before he was born — his mother attended even while she was pregnant with him, and brought him back each year.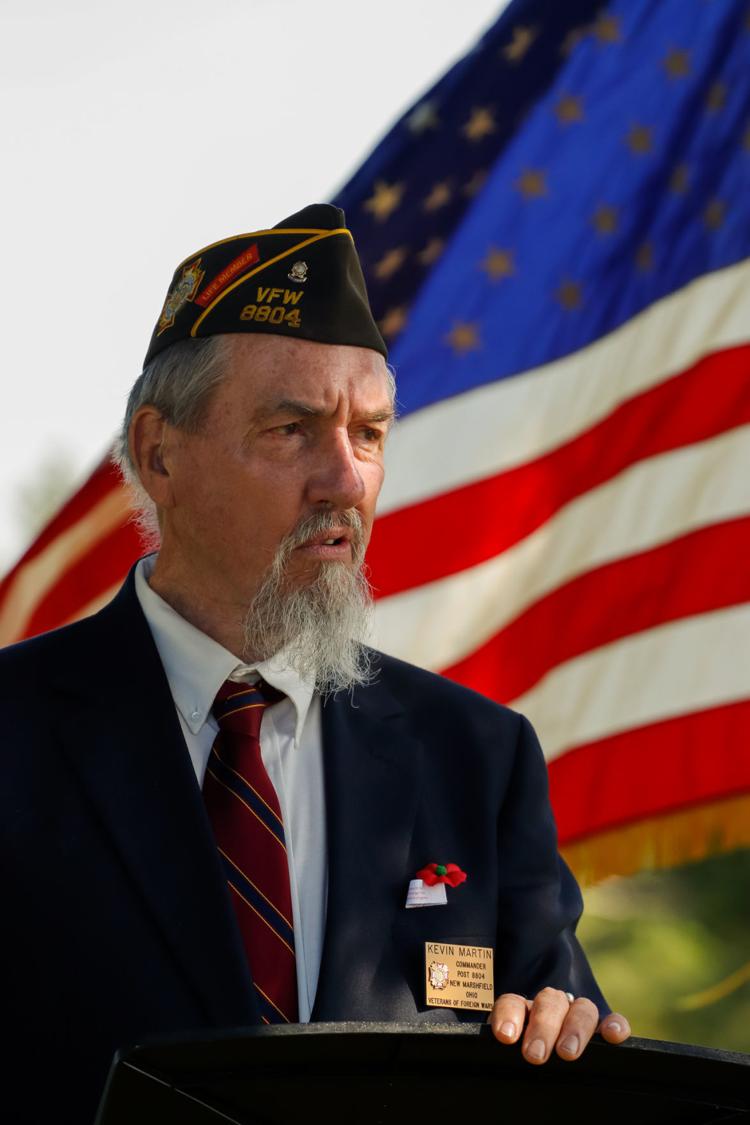 "I think I've missed seven," he said. "I had to come up with something for this year — just think about it. Last year there was at least 400 people here."
He noted that he placed a few ads in The Messenger detailing Post 8804's history. An interesting portion of the Post's history includes its original policy to ban Vietnam veterans from the Gilham-Frank VFW, with members who fought in WWI or WWII claiming Vietnam was "not a real war." Martin's recounting of the history noted that two WWII veterans in particular ended up in "knock-down, drag-out fistfights with their own sons who attempted to enter the Post Canteen and join the ranks of membership."
Eventually, a vote allowed the Vietnam veterans into the Post's ranks.
"I chose to run the history in the newspaper to let people know that we're still thinking about them, we're doing our thing, but you can't come," he said. "We just love what we're doing."