Note: This story appears in the Thursday, Aug. 1 newspaper on Page A1.
NELSONVILLE — Residents of Nelsonville and Albany will now have increased transportation all over Athens County, thanks to a new public transportation line that opens today.
Public transportation is already well-used in Ohio and in some parts of the county, local transportation officials have said. Now the goal is to increase Athens Public Transit ridership by adding the new service line. Athens Public Transit is operated by Hocking Athens Perry Community Action (HAPCAP).
Line 7 will offer routes to and from Nelsonville and Albany. The bus system will only cost $1 for hourly one-way service.
Officials gathered Wednesday for ribbon cutting in the two communities. Athens Mayor Steve Patterson championed the new line, saying it will allow residents to access jobs, education, healthcare access and culture all over the county.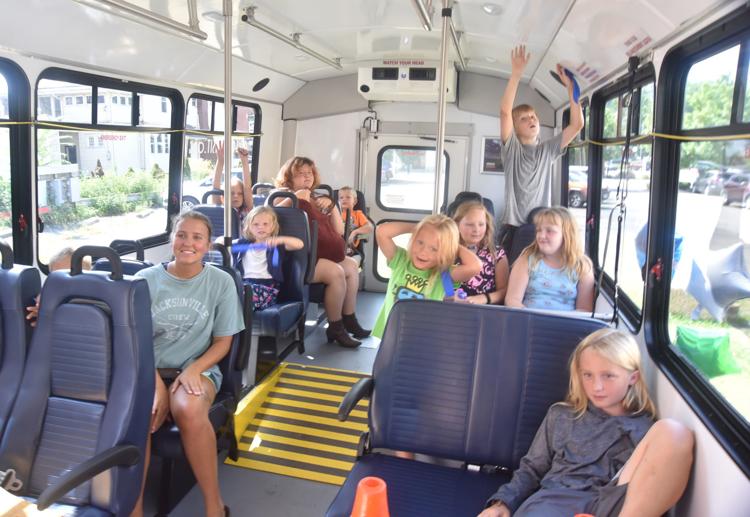 The line gives residents easier access to the county seat in Athens so they can visit government offices such as the courthouse or Bureau of Motor Vehicles.
Line 7 is operating as a six-month pilot program. Ohio Rep. Jay Edwards (R-Nelsonville) and others at the ribbon cutting expressed hope to make this a permanent route. As The Messenger has reported, this pilot project is funded through $90,000 in grants and donations. For it to continue operating, a 50 percent match would be needed to access funding from the Ohio Department of Transportation.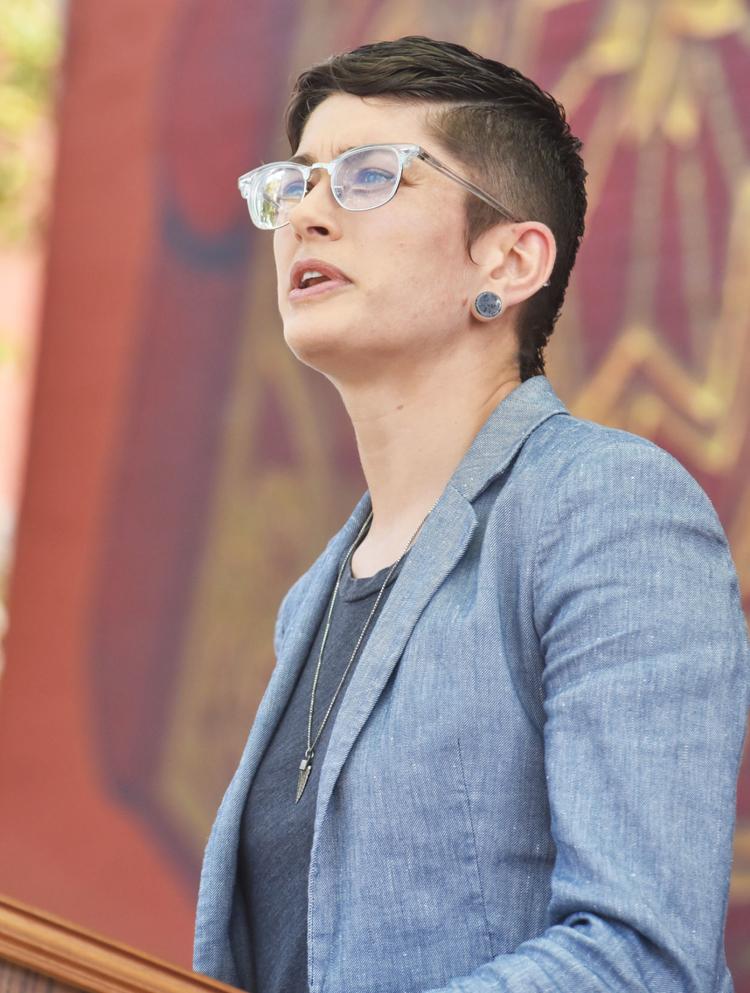 HAPCAP's Executive Director Kelly Hatas and Mobility Coordinator Jessie Schmitzer had discussed with the county commissioners the possibility of placing a transportation tax on the November ballot. There are hurdles to doing so, and officials decided against it.
How the line would maintain service after this six month test is not yet clear. Rep. Edwards said Wednesday there will need to be a countywide collaborative effort to ensure Line 7 goes from a test program to a permanent fixture.
Increased transportation is vital to many residents, Mayor Patterson said, relaying a personal story.
"I met a woman in Athens who told me she could've finished her degree at Hocking College if this system had been in place," Patterson said. "Now she's going to be able to go back to taking classes."
Transportation is also meaningful to Nelsonville City Council member Dottie Fromal, who also spoke on Wednesday. Fromal does not have a driver's license, but said with Line 7 she will have the freedom to move around Nelsonville and other parts of the county.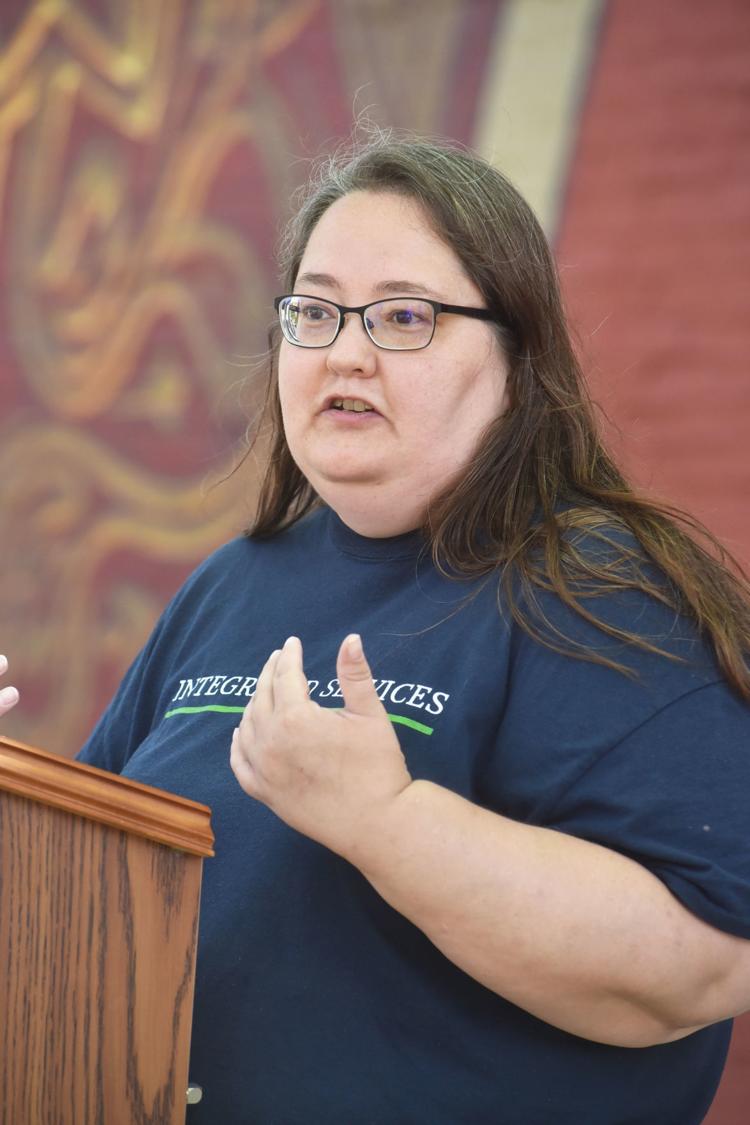 Riders are able to flag down buses anywhere on the route, even if a bus is not at a formal stop. Residents can also arrange for the bus to pick them up at home.
Additionally, buses can go three-fourths of a mile off their routes to drop off senior citizens and disabled passengers.
Kevin Davis, superintendent Athens County Board of Developmentally Disabilities (ACBDD), pointed out that public transportation is an important service in particular for both physically and developmentally disabled populations. Davis said that increased public transportation is something the board has sought for a long time, and he is excited to finally see it happen.
"For people with developmental disabilities, transportation is their biggest barrier and always had been," Davis said. "This is a dream come true."
Davis also hopes the program will continue to expand to elsewhere in Athens County, including to Trimble and Coolville.
Fromal in particular is eager to educate Nelsonville residents on how to use the bus system. She is especially interested in showing local children how the buses work in hopes that they will go on to educate their families about the system as well.
Michael Lachman, HAPCAP's former transportation coordinator who first suggested the extended service a few years ago, said Wednesday he was excited to see the project take shape. He said change may take time as residents get used to the new system, but predicted the demand would quickly become evident.
"I'm thrilled it's come this far to fruition," he said. "I think people should understand that transit can start slowly, but they also will probably be surprised by the demand for transportation."